The AL Series is a collection of artist's books produced and published by ArtsLibris with the support of Fundació Banc Sabadell. This collection was born with the aim of supporting the publication of new book-works by artists who have shown, in their previous production, a distinct interest in the field of artist's books.
Every month of April, in Barcelona, a jury chooses an artist so as to commission them the design a new item for the series. Over the following 12 months the book is created and produced, and it is presented to the public during the following year's edition of ArtsLibris.
Up to now, the award-wining artists have been Iñaki Bonillas (Mexico City, 1981), Martín Vitaliti (Buenos Aires, 1978), Javier Peñafiel (Zaragoza, 1964), Wilfredo Prieto (Sancti Spiritus, Cuba, 1978). Mariana Castillo Deball (Mexico City, 1975), the artist chosen in the 2018 edition will present his or her AL Series book in April 2019.
Iñaki Bonillas (Mexico City, 1981)

Hielos- Picos
Barcelona: ArtsLibris, 2015
500 copies, of which 400 numbered
50 numbered and signed
50 numbered H.C.
[48] p., 28,1 x 21,7 cm
Offset printing, paperback
Illustrations in b/w
ISBN: 978-3-86335-708-5
Distribution: Buchhandlung Walther König, Cologne
The book Hielos-Picos (Ices-Peaks) has a circular structure and two covers, that is to say it can be read by turning the pages from left to right or vice versa. One half of the book presents images of La idea del norte: picos (The idea of the north: peaks), a piece by Bonillas inspired in the proposal that Carl Andre sent to Seth Siegelaub for the famous Xerox Book (1968). Like the other artists invited by Siegelaub to participate by sending their ideas for the book, Carl Andre has 25 pages of the publication, which in his case were filled progressively with boxes that seemed to float on the surface of the paper. In half of the pages of Hielos-Picos Iñaki Bonillas has arranged the boxes in the same positions as Andre throughout the pages, but has filled them with black and white photographs of the world's highest mountain peaks.
The other half of Hielos-Picos shows images of the work Hielos: trozos rotos de porcelana blanca reproducidos mediante una fotocopiadora (Ices: broken pieces of white porcelain reproduced by a photocopier), in a way that evokes pieces of ice that are breaking away and separating from each other.
Martín Vitaliti (Buenos Aires, 1978)

360°

Barcelona: ArtsLibris, 2016
360 copies of which 300 numbered
12 numbered and signed
48 numbered H.C.
[20] p., 210 x 270 mm
Offset printing, paperback
Illustrations in b/w
ISBN: 978-3-86335-943-0
Distribution: Buchhandlung Walther König, Cologne
"We could define this book as a "concept-comic". It is based on a single page of La Banda del Missouri (The Missouri gang), designed by the acclaimed Italian Hugo Pratt (published in Tótem Extra 20. Especial Western (Totem Extra 20. Western special), Madrid: Publisher Nueva Frontera, 1978, p. 91). Its grid of three cartoons has been reproduced forty-one times, while Vitaliti has developed the respective illustrations, which results in thirteen panoramic views of each scene of the book.
"The narrative as such, the discovery by some Indians and guards of a riderless horse and a body floating in the Missouri river, has no special meaning; what it does have is the emptiness of a great landscape developed by Vitaliti's intervention. This landscape evokes a kind of "something inbetween", creating on one hand a cinematographic, visual effect, and on the other an illustrated script that could be said to be frozen.
"Certainly, compared with other well known representations of landscapes, and we think for example of Panorama of San Francisco from California Street Hill (1877) by Eadweard Muybridge, or Every Building on the Sunset Strip (1966) by Ed Ruscha, Vitaliti's focus looks very complex. What might appear at first sight as a popular book of comics has been transformed into a cadavre exquis: a story that already exists retold by somebody else, which does not lead to a climax but fixes it as if it had been detained." (Moritz Küng).
Javier Peñafiel (Zaragoza, 1964)

Teatro dentífrico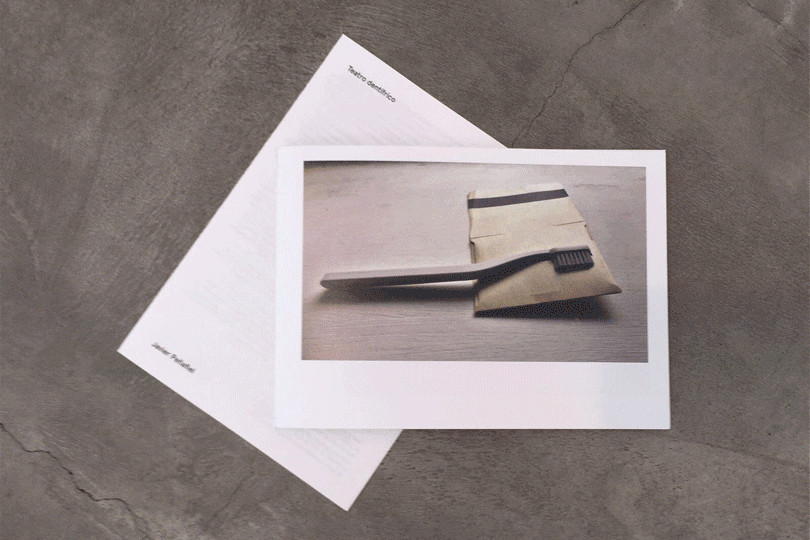 Barcelona: ArtsLibris, 2017
500 copies, 31 of which contain original calligraphic interpretations by the author on the title: Teatro dentífrico (Dentifrice theatre).
[40] p., 120 x 171 mm
Design by Àlex Gifreu
Digital printing, sewn paperback
Illustrations in colour
ISBN: 978-84-697-2408-8
"The format of Teatro dentífrico is inspired in Bertolt Brecht's Modellbücher (model-books), in which collage was fundamental, intending to be a pocket-sized book, a kind of notebook so that anyone who carries it about with them can have a dialogue with the artist and leave among its pages written comments and drawings, inspired by suggestions from the photographs and texts, that function as aphorisms proposed by the artist.
"This edition offers a telling, a cinematic run through the notebook, in the pages of which we find small scenographies with the sole protagonist of a toothbrush, that we encounter again and again in differing situations and where often a zoom view predominates that focuses and concentrates the view of anyone thumbing through the edition and in the object and in the watchword that accompanies it. A toothbrush chosen for a very simple reason: the mouth, motif of fear, of vulnerability, of possible cruelty that passes through it, and the brash as a hygienic tool for it." (Glòria Picazo).
Wilfredo Prieto (Sancti Spiritus, Cuba, 1978) 
Loophole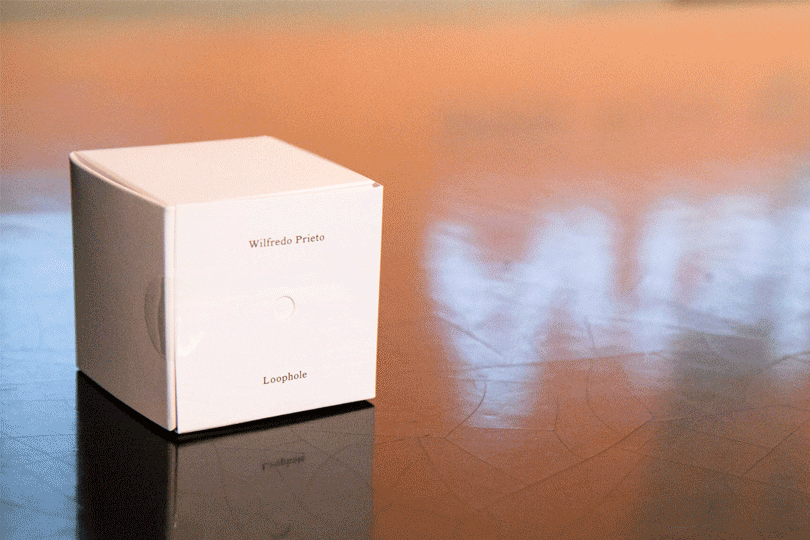 Barcelona: ArtsLibris, 2018
In collaboration with the Annet Gelink galleries,
Kurimanzutto, Massimo Minini and Nogueras Blanchard.
800 copies: 400 in Spanish and 400 in English.
[600] p., in 4 volumes
5.5 x 5.5 mm
Off-set printing in 4 colours, paperback
ISBN: 978-84-09-01109-4
Distribution: ArtsLibris
Loophole consists of four books (and a colophon) of a very small size all kept in a case designed for the occasion. This book extends Prieto's series of artist books that share a small format and a hole that, acting as the main protagonist, mints them and passes through them. A constitutive element, the hole, of minimalist reminiscence, which we can understand as a derivation of his interest in those corporeal, circular objects that often form part of his sculptures, drawings and photographs.
This edition offers, on one hand, a singular formalisation that it possesses in the extremely small format (4 x 5 cm) a special nature that leads us to think of precedents like Dieter Rotho by Michelangelo Pistoletto, both interested in making small-format editions. Likewise, the circular hole as a refers us to a constant that is found in Prieto's sculptures and objects, be it a coin, a ball of wool, a cup, a rubber bullet made of chocolate or a pea, it is about elements that foment contemplation of circularity, a recurrent theme in his work.
Loophole includes images of moments and places that the artist has experienced: from a plane ticket to a credit card, from a bill for breakfast in Venice to a visiting card, that show us the daily experience of the artist and help him to rewrite his personal history.
Mariana Castillo Deball (Mexico City, Mexico, 1975)
Sun Ra. En algún lado y en ninguno. Poemas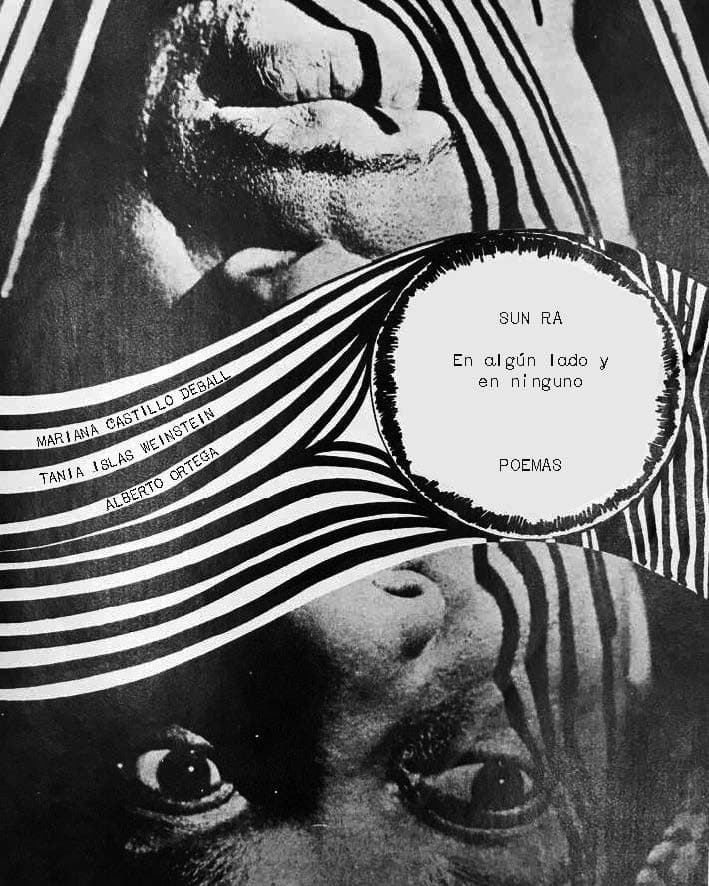 Barcelona: ArtsLibris, 2019
In collaboration with Bom Dia Boa Tarde Boa Noite (Berlin).
1000 copies.
120 p.
25 x 20 cm
Off-set print, b/w, paperback
ISBN: 978-84-09-10826-8
Distribution: ArtsLibris
En algún lado y en ninguno is a collection of poems by the jazz musician and poet Sun Ra (Alabama 1914 – Birmingham 1993), selected and translated into Spanish by Mariana Castillo Deball, Tania Islas Weinstein and Alberto Ortega.
The adventure began in a library that loos like a spaceship, beside a monument in the shape of a burned sweet that celebrates the first atomic reaction generated by human beings with a plaque that shyly suggests that this powerful energy could be used for beneficial ends. Inside this lunar library, in the University of Chicago, is the special collections centre, where the papers of Alton Abraham – Sun Ra Collection, comprising the period 1822-2008, are kept. Alton Abraham (1927-1999), entrepreneur and hospital technician, was a friend and partner of Sun Ra, and throughout his life he collected manuscripts, ephemeral documentation, artefacts, photographs and video and audio recordings of the work of Sun Ra and his collaborators. In Abraham's archive, which occupies 48 m of linear shelf space and consists of 146 boxes and a large file, there is, among other items, Sun Ra's briefcase, containing his lawyer's card, the insurance receipt for his car, a cabalistic amulet and a million dollar bill perforated in the centre.
There we also found Sun Ra's typed poems, with handwritten corrections and in various versions. His poems generate a parallel geometry, a world that is precise and ambiguous at the same time. A sidereal enthusiasm made us think that the translation of his poems into our mother tongue could bring us close to his cosmos, and simultaneously allow us to share them with the Spanish-speaking firmament.
Itziar Okariz, Woman And Fiction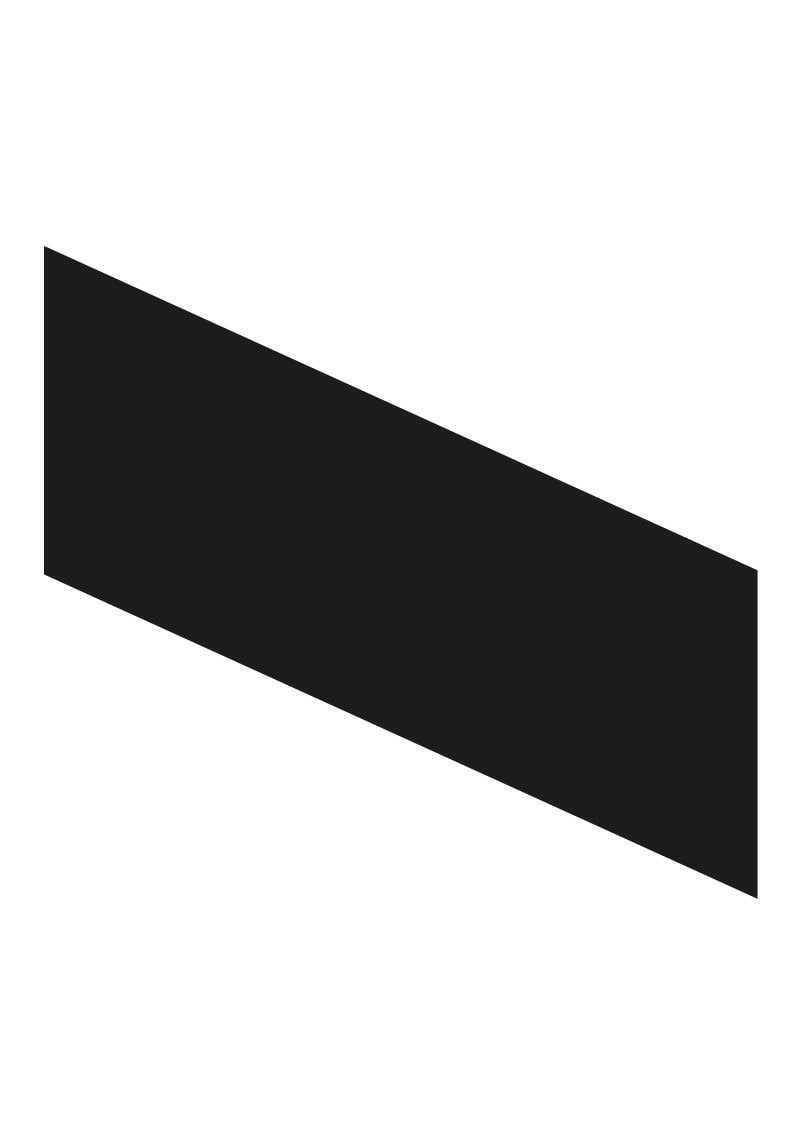 Barcelona: ArtsLibris, 2020
Typography: Fracktif
Papers: Munken Polar 130g / m2 (poster), Lynx 130g / m2 (inside), Polar 300g / m2 (cover)
Bound to Swiss and glued to American
Preparatory photography: Dani Mera
Printing: Grafiques Trema, Girona
400 copies
First edition, July 2020
ISBN: 978-92-13-67784-1
Distribution: ArtsLibris
As a notable representative of feminism, which questions the politics and regime of patriarchy, Okariz in her artist book Woman and Fiction refers to two lectures by Virginia Woolf that later converged in the famous novel A Room of One's Own, first published in 1929 in London by the author's publisher, The Hogarth Press. Widely regarded as a seminal feminist text, the essay, somewhere between fiction and non-fiction, takes place at Oxbridge University, where a female narrator examines whether women are capable of creation and whether they do indeed have the freedom to create works of the quality of William Shakespeare. For this reason, in the third chapter, Woolf devised Judith, Shakespeare's imaginary sister, to show how a woman with the same talent could not achieve the same success as one of the world's most outstanding playwrights, due to social structures and hierarchies. The novel addresses the limitations faced by women writers of the past and present, and its storyline highlights the space, both literal and figurative, given to women writers within a literary tradition dominated by patriarchy.