We are pleased to announce that next Tuesday, 21st of December 2021 at 7pm, Colita will be signing copies of her book Antifémina at RocioSantaCruz gallery. The Barcelona City Council has co-published the book with Terranova and the collaboration of Archivo Colita Fotografía.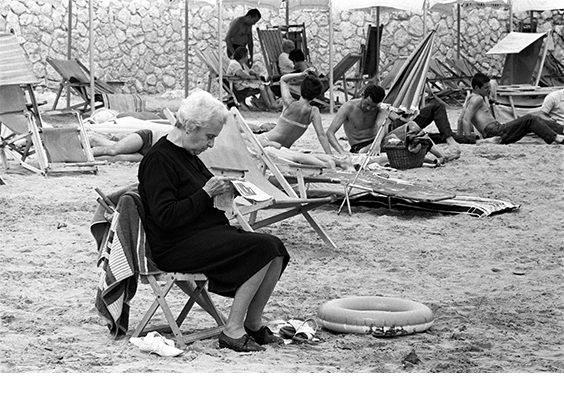 Antifémina was originally published in 1977 by Editora Nacional, but the publisher itself immediately withdrew it from the market and today it is a practically unfindable cult book, which has even deserved a specific exhibition at the Museo Nacional Centro de Arte Reina Sofía to vindicate its status as a pioneer of the feminist struggle in this country. With implacable texts by Mª Aurèlia Capmany and unappealable photographs by Colita, the book was a missile in the fragile Spain of the democratic transition. 45 years later, thanks to the efforts and leadership of the Colita Photography Archive, which has located and restored the original negatives, and through a co-production by the Terranova publishing house and the Barcelona City Council, Antifémina is once again seeing the light of day in a new edition, supervised personally by Colita, who takes advantage of current technical excellence to display the photographs as the author would have originally wished.
The texts of Mª Aurelia Capmany, who disappeared some years ago, have been respected in their entirety to honor her memory and demonstrate, unfortunately, the absolute validity of her complaints and reflections.
An essential book for art lovers, those interested in history and students of gender perspectives.
Antifémina is available at ArtsLibris
https://artslibris.cat/tienda/fotolibro/antifemina/
In addition, we remind you that to celebrate the holidays our bookstore is presenting a selection of books to gift this year with special offers. +info