Due to events beyond our control, in the context of COVID-19 pandemic, we will not be able to carry out our ArtsLibris Barcelona 2020 edition, which had been scheduled from July 23 to July 26, in a face to face format in El Born CCM.
However, this edition, which from the start had been presented as a hybrid format, will be carried out virtually.
We opened our online platform and we believe that it is an excellent time to celebrate from this new virtual space our Barcelona edition. From July 23 to 26 it will be possible to enjoy, in an online format, multiple activities presented in our ArtsLibris Barcelona 2020 schedule.
ArtsLibris
Barcelona Online
19h.
Presentation of Woman and Fiction, fifth edition of the AL Series published by ArtsLibris and Bank Sabadell Foundation.
Itziar Okariz and Moritz Küng. 
16h
Presentation of the artist's book Jo em dic.
Roger Guaus (Ca l'Isidret)
17h
Presentation of the ArtsLibris 2020 Seminar El desacato de las formas (The defiance of the forms).
Andrea Soto Calderón
18h
Dialogue between María Virginia Jaua and Andrea Soto Calderón about the book Las 3_eras
edited by Metales Pesados

16h
Presentation of the ArtsLibris publication Books never lockdowns. 
Àlex Gifreu and Cecilia Marín
17h
Trilogía de arquitecturas poco comunes (Trilogy of unusual architectures).
Arnau Rovira Vidal and Raimon Guirado 
18h
Xenomórfica Magazine (Xenomorphic Magazine).
Federico Fernández Giordano, Toni Navarro, Colectivo Juan de Madre, Francisco Jota-Pérez and Ramiro Sanchís. 
Activities suspended due to the health situation of covid-19
the defiance of the forms
Internacional Seminar
ArtsLibris Seminar is a meeting space destined to discuss contemporary publishing and artists' publications, understood in a broad sense and not just in editorial terms. In this light, it is a space for reflecting and sharing practices concerning the place occupied by artists' publications in the configuration of sensitivity within the artistic production, the context in which they are inscribed, and also a space for thinking about their future directions.
Taking into consideration the profound transformations that have occurred in artistic attitudes during the last fifty years, it is necessary to ask ourselves: what could be an artist's publication today?
If the cultural industry moves forward standardizing art forms, the issue we aim to address is how to work, from an artistic point of view, with dissenting art forms that defy hegemonic mandates of normativity. This practice would not be so much a denunciation as a way of imagining spaces, uplifting art forms and different ways of presentation which introduce a variation, however small it may be.
Between the crossover of different artistic practices, their formation processes, their economy of disposition, and the ways they materially organize the art forms, artists' publications demand to be thought of within a broader multiplicity. Some forms such as videos, leaflets, plaquettes, and banners are also current forms of presentation of works of art. Artists are increasingly using publishing as an artistic practice. So, how to start other grammars for the ways artists make their publications? What tools remain valid today? What is the nature of the main transformations which are being produced in the context of publishing?
SERIES OF LECTURES
SESSION 1
July 24 10:00-11:00
Presentation chaired by Andrea Soto Calderón
Dialogue between María Virginia Jaua and Oriol Vilapuig
SESSION 2
July 24 11:15-12:15
Presentation chaired by Andrea Soto Calderón
Dialogue between Cristina Lucas and Itziar Okariz
SESSION 3
July 24 12:30-13:30
Dialogue between Emmanuel Alloa and Andrea Soto Calderón
"In the forms, there is a great transformative potentiality"
"Traditionally, there has been a distrust of the real ability of the art to open other possibilities"
Andrea Soto Calderón, philosopher and professor of Art Aesthetics and Theory, conducts the seminar "The defiance of the forms", a space of reflection around artists' publications, where she sees a prolific territory to explore dissenting art forms that defy the standardizing processes and that allow us to think other possibilities.
Why the defiance of the forms?
When I was invited to conduct the seminar I thought that my contribution had to do with a line that was very interesting for me, which is the re-establishment of that quality of thought and knowledge that art has. Traditionally, art has always been seen as a form of experience, of sensitivity, but it is not validated as a form of knowledge, and people also do not trust –even when we talk about critical art- in its real ability to open new possibilities or to criticize not only in the sense of a denunciation but in the creative sense of imagining other spaces and ways of representation. Late capitalism acts standardizing the forms, intensifying mimesis, from the way we dress to the way we gesticulate. I think there is a battlefield, a very wide field where there is another way of understanding the configuration of reality, such as Gérard Granel developed in his analysis of what the forms mean in capitalism. It is much like thinking that false debate of the left about material culture, as if in the forms nothing is at stake, as if they are mere decoration.
The forms are not innocent.
I start from the idea that the forms are always material and that there is a work in the form that undoubtedly can open another mode of experience, but above all, it can uplift the ability to imagine a reality that does not have that ability to be imagined. Fredric Jameson said that it is easier to imagine the end of the world than the end of capitalism, a phrase that has been interpreted in many ways and then popularized by Žižek or Fisher, but which opens the question about which can be the place of the artistic practices to open new territories of the imagination in a time presented as having no future. That is why, in my opinion, the question in artist's publications is how the things appear, how can new relationships be forged, the mechanisms that are there, the methodologies, the operations, the devices to adjust certain things in a certain order or the idea that that reality is presented to us as the only thing we have to live. And there I see that the field of art, particularly that device of how the works are presented, of how the processes are shown, has a very broad territory. Not only to work in the utopian, in that future, but, as Rita Segato says, in that which is more topical than utopian, that is, the territories which configure and enable.
Are artists more and more involved in these types of practices?
Yes, but I think in publications from Picasso in which he already played with the forms, he saw that there was a great transformative potential right there. The big question over the last recent years in philosophy is how an event is unlocked, how something new appears.  Most philosophers say that it has to do with something messianic, as a very radical opening. However, I tend to ascribe to those that, such as Rancière, think that the event does not happen as bewilderment but in small deflections. I am very much interested in these small gestures, that micrological work that sometimes opens possibilities and indeterminacies.
What characterizes artist's books today?
I think that art has ceased to be understood as a form of expression to be seen as an exploration and research field, and simultaneously there has been a transformation about the way artists' publications are understood. And they are not the recording of what happened, of what was, that "has been" Barthes talked about, but another piece that is functioning and that is generating its dynamic of thought. There is a kind of work about the margins or the artists' sensitive notes. It is interesting the twist that ArtsLibris is giving to understand that artists' publications are not just the books, but also web pages, brochures, videos, small posters, those forms that are more "illegitimate" that are being cast out from the great tales of art history.
One of the sessions is a dialogue between Cristina Lucas and Itziar Okariz, two artists who work with the body.
There is something that I particularly like about both of them, although with very different styles, and it is that their work insists so much about the issue of inappropriate bodies. To me, the issue about the image and the tactile are tied very closely always, and I am interested in the issue about how bodies can be objected, how bodies always go beyond, as much as people try to normalize them, because they always find ways of going beyond imposed politics. Right now with the pandemic, no one knows either what the virus is or how it behaves, but it seems clear that the bodies need to be confined. And there is a second issue I consider that it is present too in the work of both artists, and it is the stealthy concern of how to jump from the individual actions to the collective ones. I think that in this pandemic there is a teaching about that: the virus is transmitted from mouth to mouth but it produces global effects. Many times people have underestimated the micrological aspect to set the belief that all order and domination come from above, and that shows a disregard of the power of the one by one contact, the body-to-body.
TERESA SESÉ
The AL Series is a collection of artist's books produced and published by ArtsLibris with the support of the Bank Sabadell Foundation.
ArtsLibris launched it with the aim of promoting the publication of new work by artists who have shown, in their previous production, a clear interest in the field of artist's books.
This year the artist chosen to do the publication of the AL series is Itziar Okariz (San Sebastian, 1965) with her book Woman and Fiction, edited by Moritz Küng and designed by Àlex Gifreu. Until now, the awarded artists have been Iñaki Bonillas (Mexico City, 1981), Martín Vitaliti (Buenos Aires, 1978), Javier Peñafiel (Zaragoza, 1964), Wilfredo Prieto (Sancti Spiritus, Cuba, 1978), Mariana Castillo Deball (Mexico City, 1975).
Itziar Okariz is known for examining, questioning and challenging the boundaries between what is private and what is public, on what she has researched over the past two decades in sculptures, videos, performances and vocal pieces. In her artist's book 'Woman and Fiction', she refers to two lectures by Virginia Woolf that later converged in the famous 'novel' A Room of One's Own, first published by the author's publisher (London: The Hogarth Press, 1929). Widely regarded as a fundamental feminist text, the essay, somewhere between fiction and non-fiction, takes place at Oxbridge University, in which a female narrator examines whether women are capable of creation and whether they do indeed have the freedom to create works of the quality of William Shakespeare.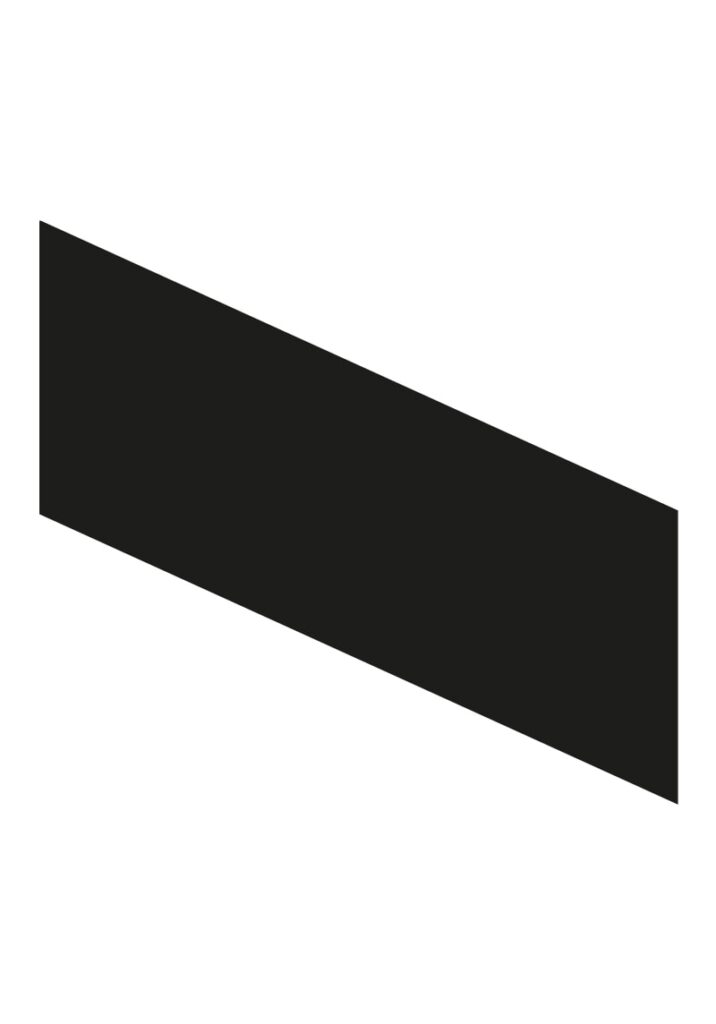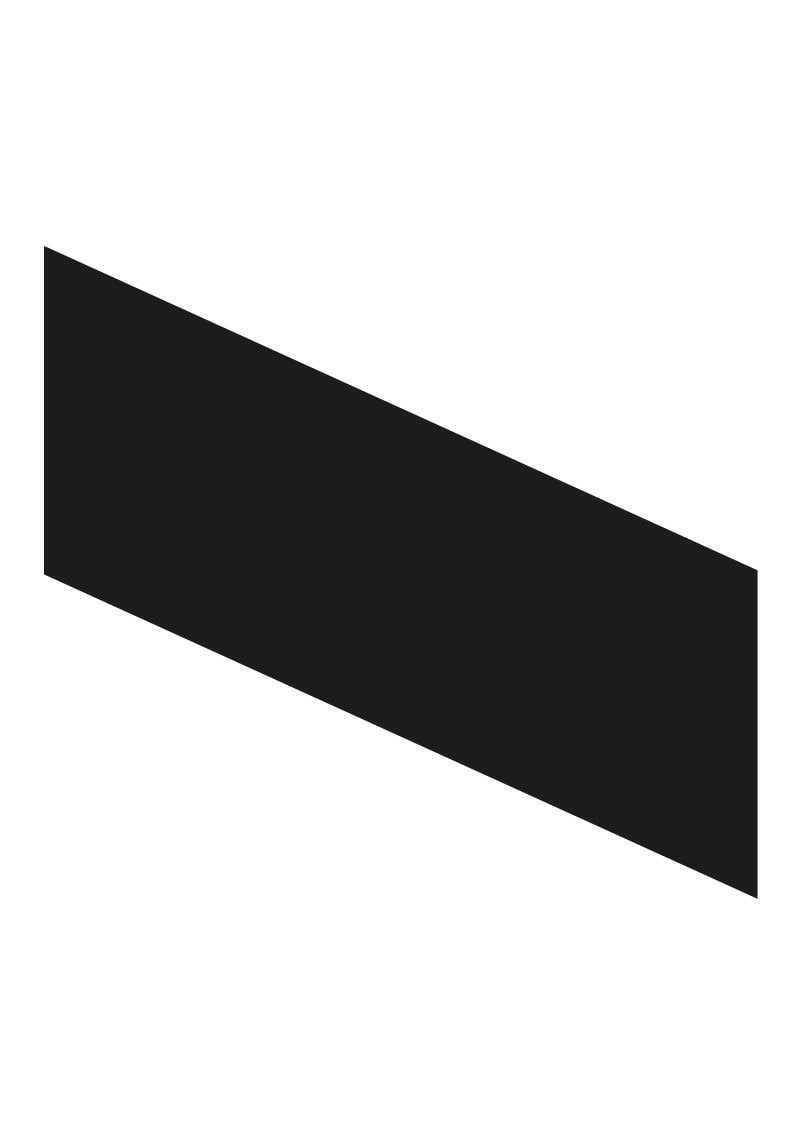 ArtsLibris expands its collection of cotton bags and gloves with the creations of the renowned Esther Ferrer. This artist makes performative actions since the mid-sixties, both individually and collectively. In addition to having represented Spain in Venice Biennale in 1999, Ferrer also has a great number of awards and distinctions, among the most outstanding we can mention: the National Visual Arts Prize of Catalonia in 2008, the Gure Artea Award by the Basque Government in 2012, the MAV Award (Women in the Visual Arts) in 2014, the Velázquez Plastic Arts Prize and the Marie-Claire Prize for Contemporary Art.
Àlex Gifreu and Cecilia Marín
Books Never Lockdown
The ability a book has to spread and disseminate ideas in a rhizomatic way among the bodies makes it an expanded body impossible to shut down, impossible to track down. The power a book has can be found in this viral condition which allows it to host a myriad of carriers through different generations and places. Books are materialized ideas and, as Úrsula K. Le Guin says: "An idea, by its very nature, needs to be communicated: written, explained, realized. Like the grass, an idea searches light, loves the crowds, is enhanced by crossings and grows vigorously when someone walks through it."
This poster is the second one of the series "Books Never …", by Àlex Gifreu and Cecilia Marín, which will evolve and mutate over the years -Books Never Lie, Books Never Breathe, Books Never Kill, and so on- to end up as a manifest.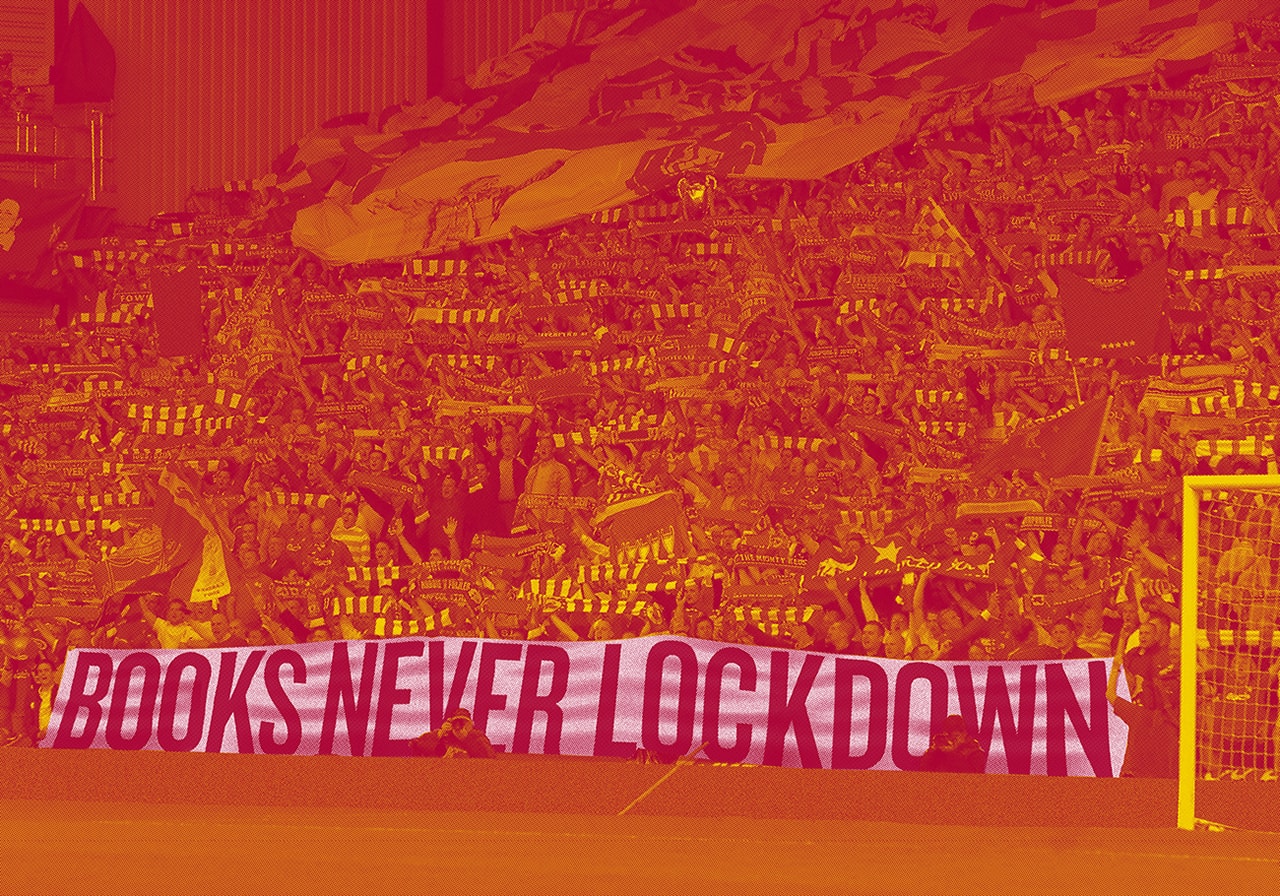 ArtsLibris Prize

Banc Sabadell
ArtsLibris grants each year the ArtsLibris-Fundació Banc Sabadell Award. This Award consists of the acquisition and incorporation into the Sabadell Bank Arts Collection of the editions selected by the jury. ArtsLibris is a fair with more than 11 years of experience in artist's books and publications. This award aims to foster publications which present an original connection between ideas and visual contents, which work with innovative edition formats, and which bring forward refreshing aesthetic contents and concepts. The track record of the authors in the field of edition or self-edition, as well as the cohesiveness and consistency of the artistic language which articulates the publication will be positively recognized.
Premi Eloi Gimeno al millor Fotollibre (Eloi Gimeno Prize to the Best Photobook)
This year and for the first time, ArtsLibris, along with the Foto Colectania Foundation and in collaboration with the Association of Friends of Eloi Gimeno, will grant the Eloi Gimeno Prize to the Best Photobook.
This artist's career reinvigorated Spanish photography, assuming aesthetic risks, self-publishing, working gracefully with the design of his books, and launching collective creation processes. This prize, which will be granted to one of the books presented by the ArtsLibris Barcelona 2020 exhibitors, aims to support photobooks that honor the creative and collaborative spirit of Eloi Gimeno. Works fostered by small editorials, self-published, or collectives that bring to the table innovative and bold ideas as evidence of creative freedom will be especially valued. Also, the design work, the discourse, and the synergy between the photographer and the rest of the crew will be positively judged.
+KGP, New York
ACVic Centre d'Arts Contemporànies, Vic
Ajuntament de Barcelona. Direcció de Serveis Editorials, Barcelona
AKAL, Madrid
Al-Tiba9, Barcelona – Algeria
Alias Editorial, Ciudad de México
AMENGUAL&Co, Calvià-Mallorca
Arquitectura y Fantasía, Buenos Aires
ART INNOVA – LA CASA DELS CLÀSSICS, Barcelona
Arte Omega, Barcelona
ARTIKA, Barcelona
Arts Santa Mónica, Barcelona
Bartlebooth, Lugo
Blue Project Foundation, Barcelona
Bòlit. Centre d'Art Contemporani, Girona
Bonito Editorial, Bilbao
Book à porter, Pavia
Ca l'Isidret, Barcelona
Caja Negra, Buenos Aires
Cànem Galería, Castellón
CCCB, Barcelona
CENDEAC, Murcia
Centre d'Art de Tarragona, Tarragona
Centre d'Art La Panera, Lleida
Centre d'Art Tecla Sala, Hospitalet de Llobregat
Chema Peral, Vilanova i la Geltrú
Clara Sáez, Barcelona
Cuscusian*s, Girona
Dalpine, Madrid
De La Pulcra Ceniza, Barcelona
DEEP EDITIONS, Barcelona
Ediciones La Bahía, Santander
Ediciones Posibles, Barcelona
Edicions Poncianes, Barcelona
Editorial Concreta, Valencia
Editorial Flamboyant, Barcelona
Editorial RM, Barcelona
Editorial Tenov, Barcelona
El Naufraguito, Barcelona
Els diccionaris, Barcelona
Eulàlia Espasa, Barcelona
exitmail, Madrid
Fabra i Coats: Centre d'Art Contemporani, Barcelona
Fundació Antoni Tàpies, Barcelona
Fundació Joan Brossa, Barcelona
Fundació "La Caixa", Barcelona  
Fundació Mies van der Rohe, Barcelona
Fundació Vila Casas, Barcelon
Fundación Foto Colectania, Barcelona

Hangar. Centre de producció i recerca d'arts audiovisuals, Barcelona

Holobionte Ediciones, Barcelona

José Antonio Soria, Terrassa

Juan Naranjo, Barcelona
La Capella, Barcelona

La Escocesa + Do the Print, Barcelona

La Frivé, Barcelona

La Virreina Centre de la Imatge, Barcelona

Lídia Moreno Herraiz, Terrassa
Llibreria Ona, Barcelona
MACBA, Barcelona
Malpaso Ediciones, Barcelona

Metales Pesados, Santiago de Chile

Meteoro Editions, Amsterdam

Mireia Zantop, Barcelona
Moisès Gil, Alicante

Montse Noguera. Edicions Singulars, Barcelona

Museu Picasso, Barcelona

Museu del Disseny de Barcelona, Barcelona

No_Libros, Barcelona – São Paulo

NOOM Books, Barcelona

per(r)ucho, Valencia

Perdita METABUK. Sandra March, Barcelona

Poesía de Emergencia, Barcelona

Progetto SKIA, Aosta – Italia

Puente Editores, Barcelona

Punt d'estampa by Francesca Poza, Barcelona

Raíña Lupa, Barcelona

Roberto Equisoain, Zaragoza

Roser Sales Noguera, Barcelona
Rubén Barroso, Sevilla  

Temblores Publicaciones, Cuidad de México

Teor/ética, San José – Costa Rica

Teresa Gómez Martorell, Barcelona

Tinta Invisible, Barcelona

Tristán Barbarà, Barcelona

Unica Edicions, Vilanova i la Geltrú
United Minds, Valencia